Help us save lives in the area hardest hit by the Syrian earthquake
Faced with the humanitarian emergency caused by the earthquakes that have deeply affected Turkey and northwestern Syria, a team from Open Arms and SAR Navarra (NGO specialized in emergencies and disasters) went on an Assessment and Analysis Mission (EDAN) to northwestern Syria, an area under the control of the rebel army.
The team visited the most affected populations and three hospitals located between the city of Afrin and Ibdil. It witnessed the utter devastation caused by the earthquake, which has worsened the already precarious situation of the population after 12 years of war and indiscriminate attacks by the regime of Bashar el Assad.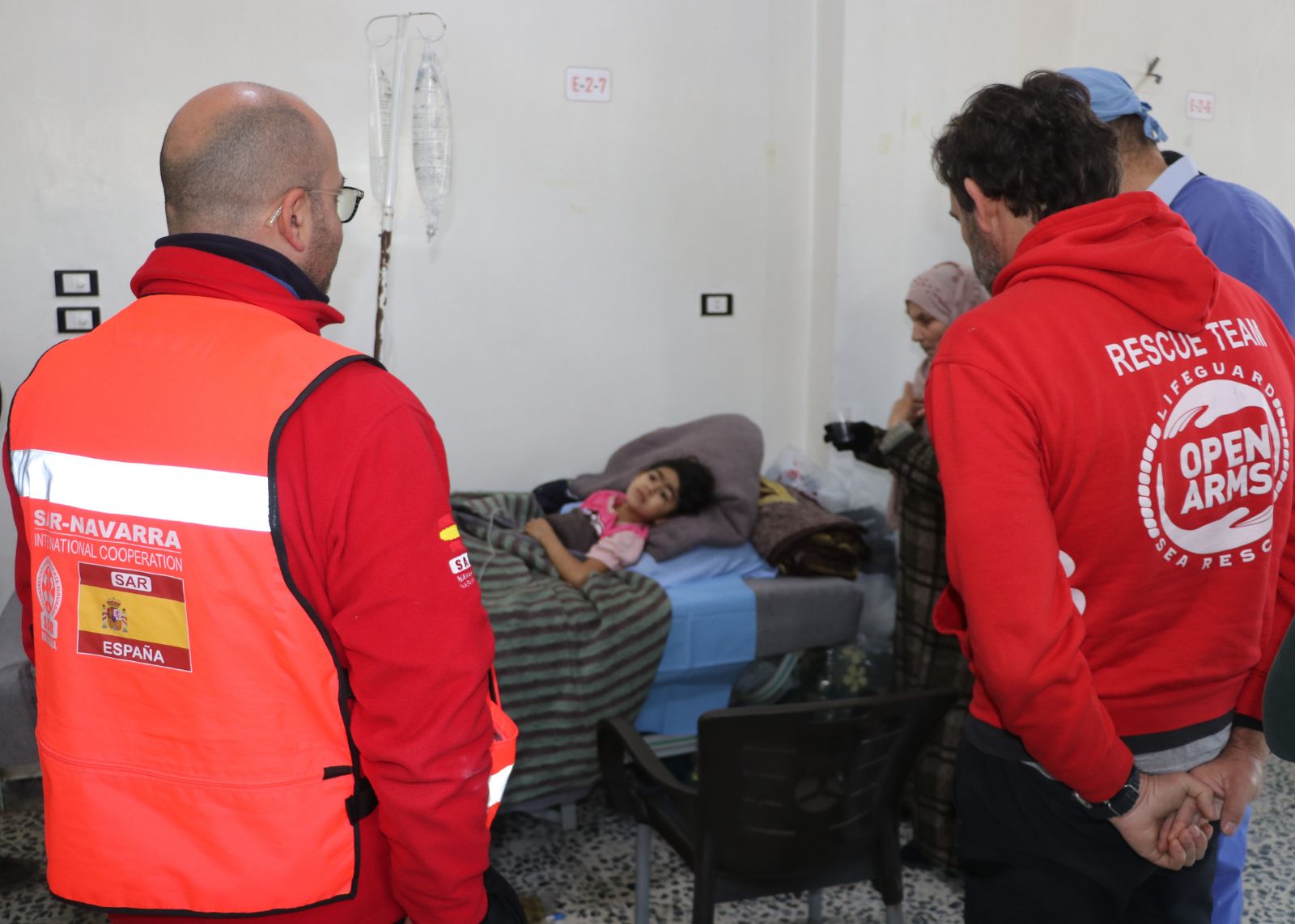 To respond to this humanitarian emergency, medical and health assistance is essential to care for the thousands of people injured by the earthquake. The medical management of the three hospitals (Aqrabat Hospital, Atmeh Charity Hospital and Al Shifaa Hospital), which are currently working under very complicated conditions, have sent us a list of urgent medical needs. Therefore, in alliance with SAR Navarra, which collaborates and participates in this mission, we have started an active fundraising campaign to collect funds that will go entirely to these health centers, including medical equipment, consumables and orthopedic material.
Once we have the medical supplies, we will send them by air via Turkey with our partner Solidaire, an organization that will bring all the cargo to Adana Airport (Turkey) with their Boeing 787 Dreamliner. From there, our Syrian partner will distribute the supplies to the hospitals where they are needed.
Your support is critical to saving lives in this humanitarian emergency.