More than 1,300 people visit Astral's mission "Education for Freedom" in the Balearic Islands
After more than two weeks in the Balearic Islands on a mission of education and awareness in the Balearic ports, Astral has returned to the port of Badalona to prepare its next humanitarian mission.
During its journey through the ports of Palma, Ibiza and Mahon, more than 1,300 people, including students of all ages (more than 800 primary, secondary and high school students) and citizens, have boarded our sailboat as part of the Open Arms educational project "Education for Freedom" and in collaboration with the Conselleria d'Afers Socials i Esports del Govern de les Illes Balears.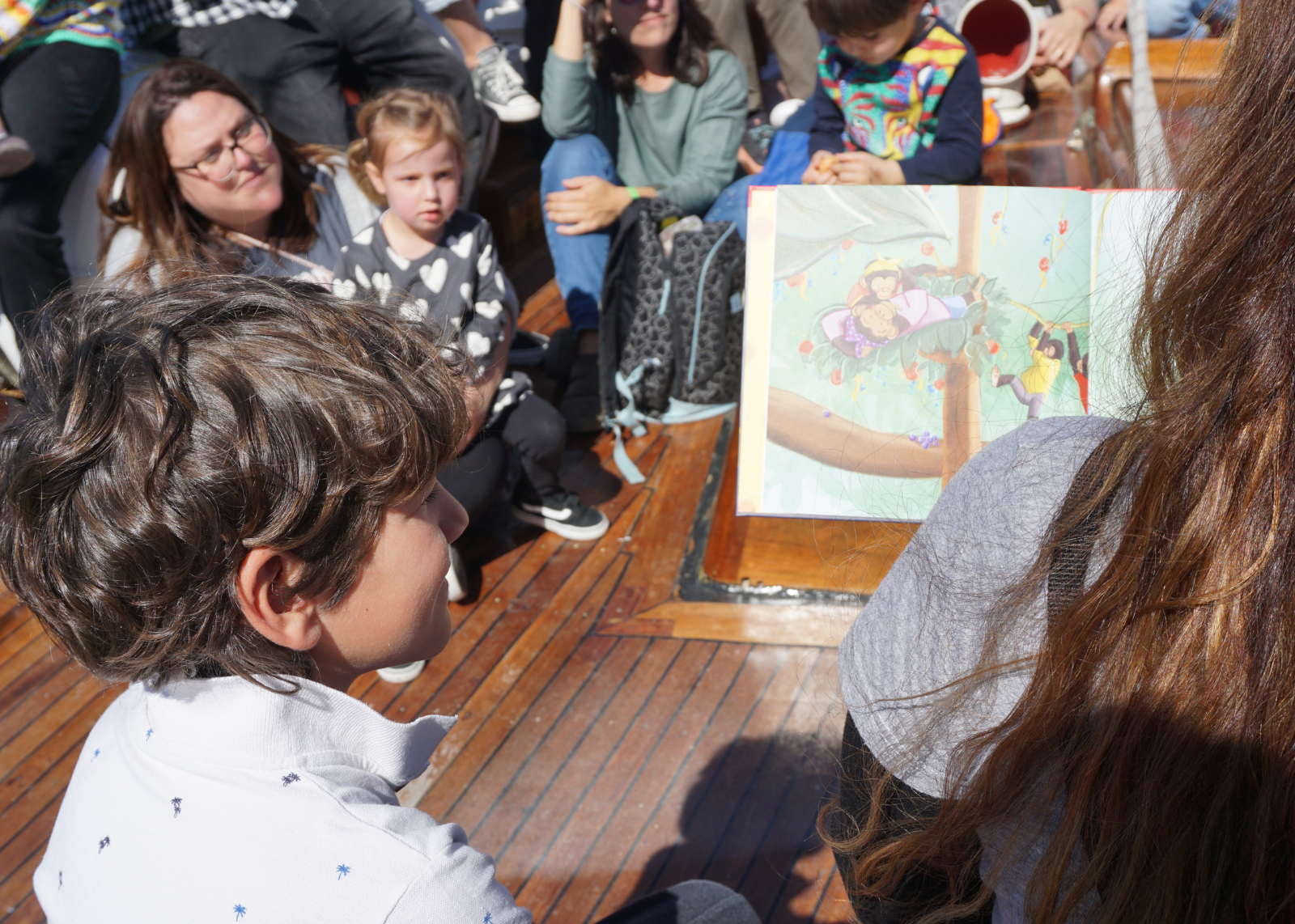 In our talks, we worked on empathy, respect, protection of the weakest, recognition of dignity and human rights. And we talked with the teachers of the 14 schools that visited us (9 from Mallorca, 3 from Ibiza and 2 from Menorca) in order to incorporate our EPL methodology in the classroom.
On March 22nd, the President of the Government of the Balearic Islands, Francina Armengol, and the Councillor for Social Affairs and Sports, Fina Santiago, visited us in Mallorca, emphasizing the importance of this meeting to bring the phenomenon of migration and human rights in the Mediterranean to the attention of the general public and especially to schools.
We also held several open days for citizens to raise awareness about migration and human rights in the Mediterranean, as well as storytelling sessions where books from our collection "Drifting tales" were read.
The experience of these 17 days in the Balearic Islands was very intense, but also very consoling and hopeful, and we confirmed once again that education is a fundamental pillar for building a more peaceful, just and sustainable world.
After a few days in port to prepare for its next mission, Astral will soon return to the central Mediterranean for a mission of observation, surveillance and denunciation in this sea that has become the largest mass grave on the planet, with at least 576 people drowned so far this year.
Help us continue.