Mission 100 on board Open Arms returns to the Central Mediterranean
The Open Arms boat returns to the Central Mediterranean
After a year of structural renovations and servicing, on the 8th of June, the tugboat Open Arms once again set sail from the Port of Barcelona to head to the Central Mediterranean.
Our boat, which is now more than 50 years old and has saved more than 7,000 people in its most recent reincarnation, is already in the international waters of the Central Mediterranean, an area where so far this year more than 1,030 people have drowned making their way on the most dangerous migratory route in the world.
This is Mission 100 in the Mediterranean since the foundation of Open Arms. In almost 8 years of activity, we have rescued and saved the dignity of 63,371 people in the sea, thanks to all the people like you who have made it possible.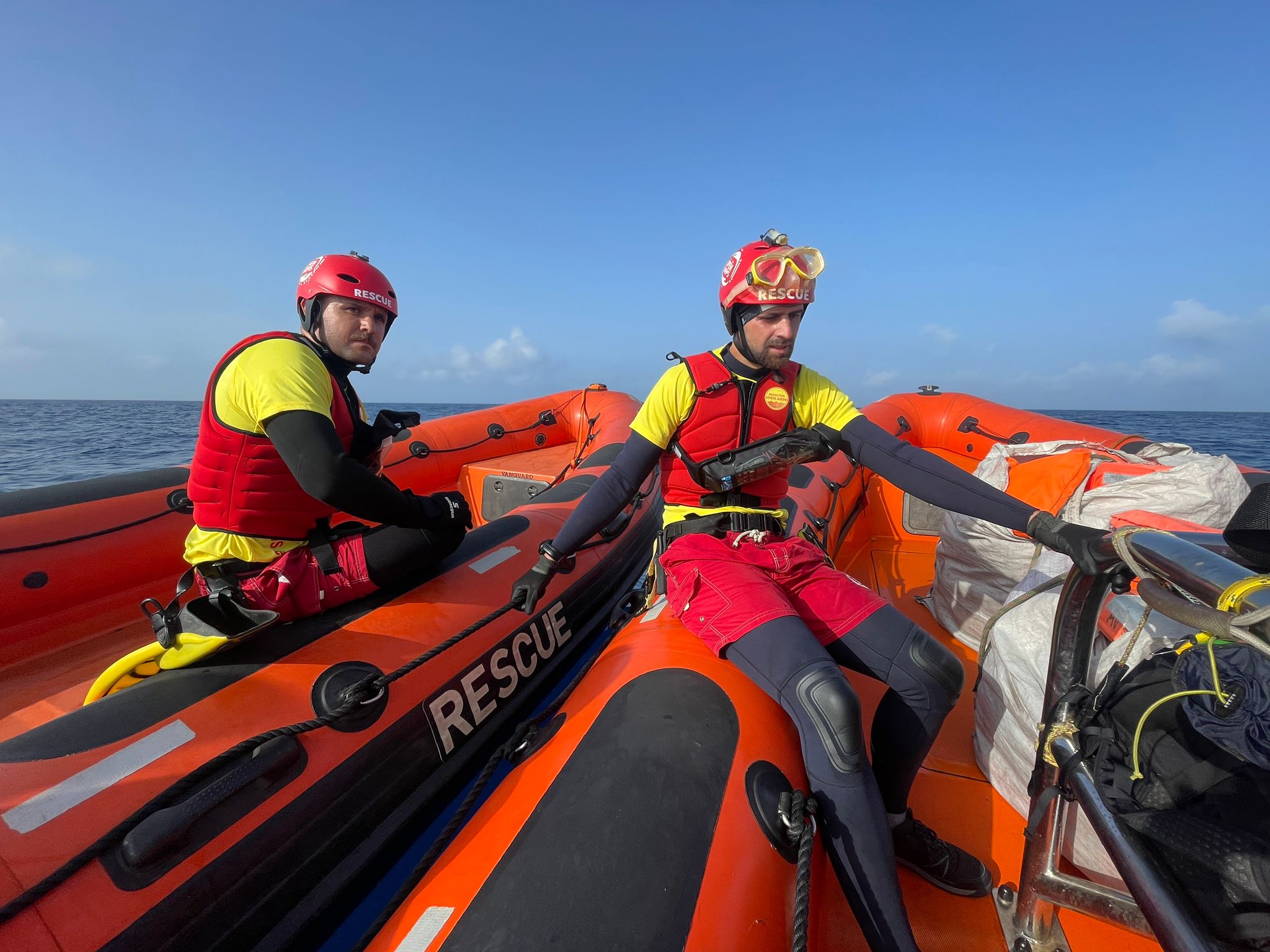 Saving lives in danger is our mission, our commitment and our obligation. Because when lives are at stake in the sea, there are only two options: save lives or leave people to die.
Since 2014 more than 26,912 people have lost their lives in the Mediterranean, making it the biggest graveyard on the planet. That's where we're going, to save the lives of vulnerable people who are in danger. Because rescuing means saving lives, but it also means guaranteeing dignity to people that, like everyone else, have the right to dignity, wherever they come from.
Today, more than ever, you are a very important member of our team and we need you with us on each and every mission. Without your support, none of this would be possible.