We return to the Mediterranean
Open Arms, the flagship of our ONG, has sailed again from the port of Burriana, (Castelló), leading to the central Mediterranean after 5 months of absence due to the administrative lock by Italian authorities and the later time required for repairs and mandatory yearly maintenances.
The largest mass grave of the world
In the next few days, the Open Arms will arrive in the central Mediterranean international waters, where, this year more than 1,300 people have drowned, according to the data of International Organization for Migration (IOM), trying to reach Europe through the most dangerous route in the world.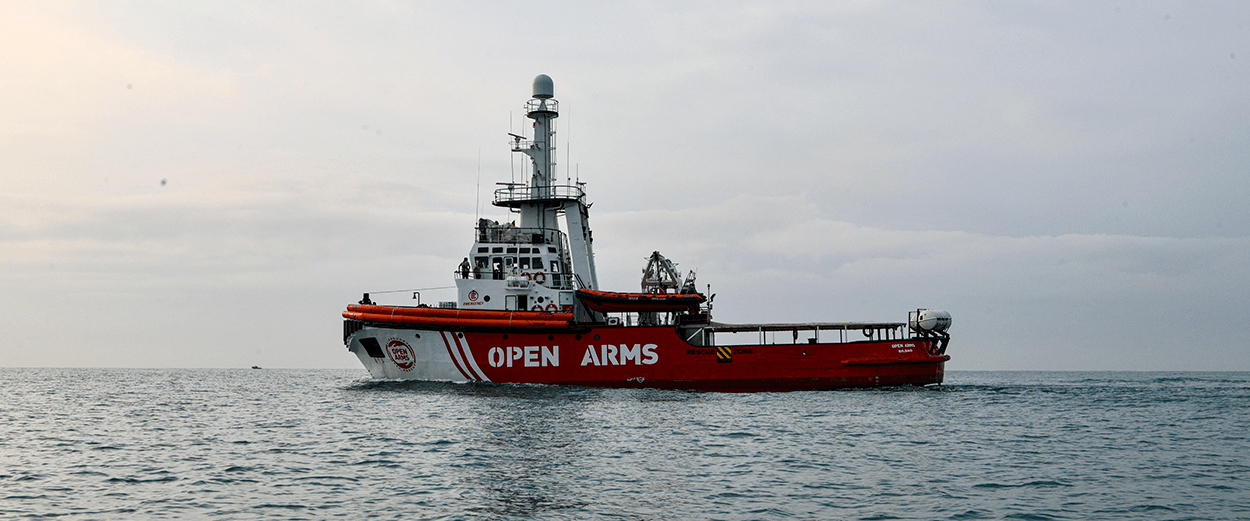 That is why we return. To protect the lives of the most vulnerables and fulfill the obligation that any boat or person who crosses with lives in danger has, according to the Law of Sea and international agreements.
Our commitment is with life
During summer, our sailboat Astral carries on several missions with observation, surveillance and reporting tasks. During these missions we have rescued and assisted more than 650 draft persons near the Lampedusa island, including pregnant women, kids and babies.
We need your help
Six years have passed since the beginning of Open Arms. What began as a volunteer lifeguard team action in 2015, has turned into a powerful citizen response, capable of saving more than 62,000 lives at sea and protecting the most vulnerable during the COVID 19 emergency. Everything has been possible thanks to people like you, who have joined this great family. Now, more than ever, in these difficult times, we need your encouragement and help to continue fulfilling the commitment of not leaving any life adrift.