Protecting the most vulnerable
During COVID-19 state of health emergency Open Arms volunteers join healthcare teams in nursing homes to help saving the most vulnerable lives. Now our task is on land to help stopping an unprecedented pandemic with a devastating impact on elderly people.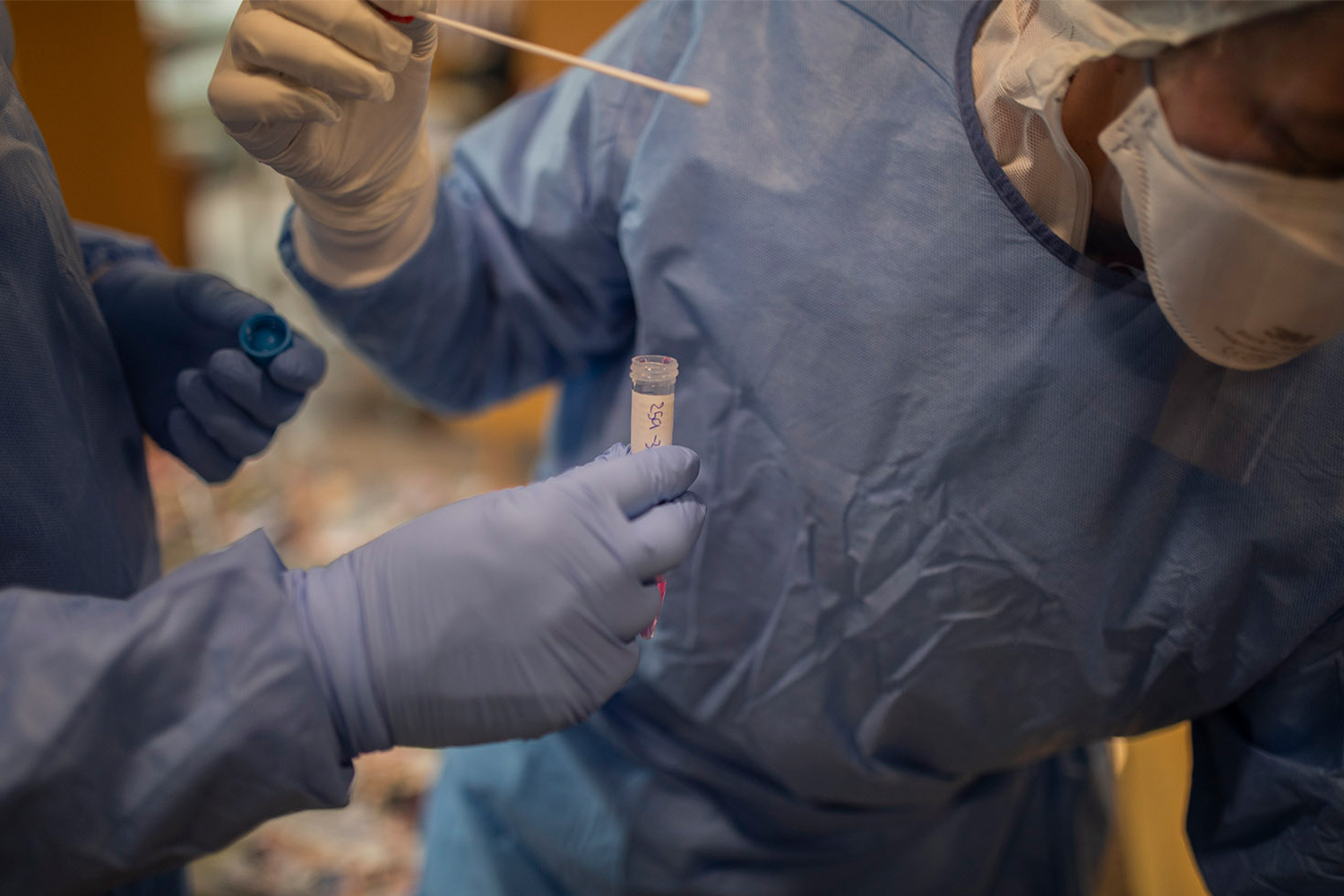 Collaborating with investigation
An Open Arms volunteering team is carrying out COVID-19 tests to users and workers of nursing homes in Catalonia. This clinical trial is directed by Dr. Oriol Mitjà and coordinated by the Foundation against AIDS and Infectious Diseases. Its aim is finding a treatment to decrease the viral load of COVID-19 patients and to protect their caretakers preventing infection and stopping transmission chain.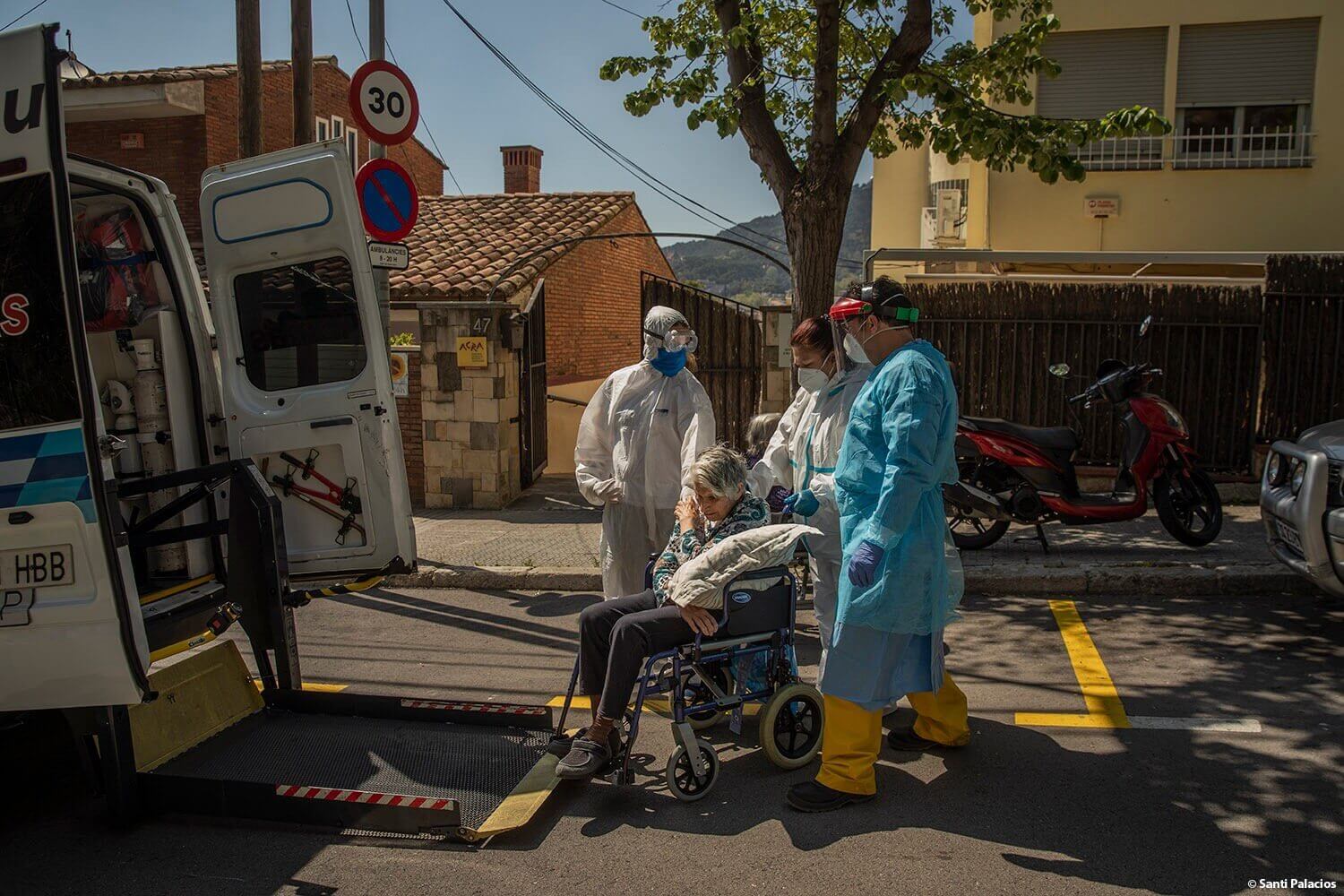 Transfer of vulnerable people in Barcelona
COVID-19 infection evolution has had a devastating impact in nursing homes but also in other sectors in our society. Transfer of elderly users is urgent to prevent transmission chains and to avoid deaths. Since the beginning of the pandemic and the declaration of the health state of emergency, Open Arms has been at the disposal of Barcelona City Council to help in case of necessity and emergency related to the present health crisis. Five units with two volunteers of our NGO collaborate, when necessary, on the transfer of vulnerable people.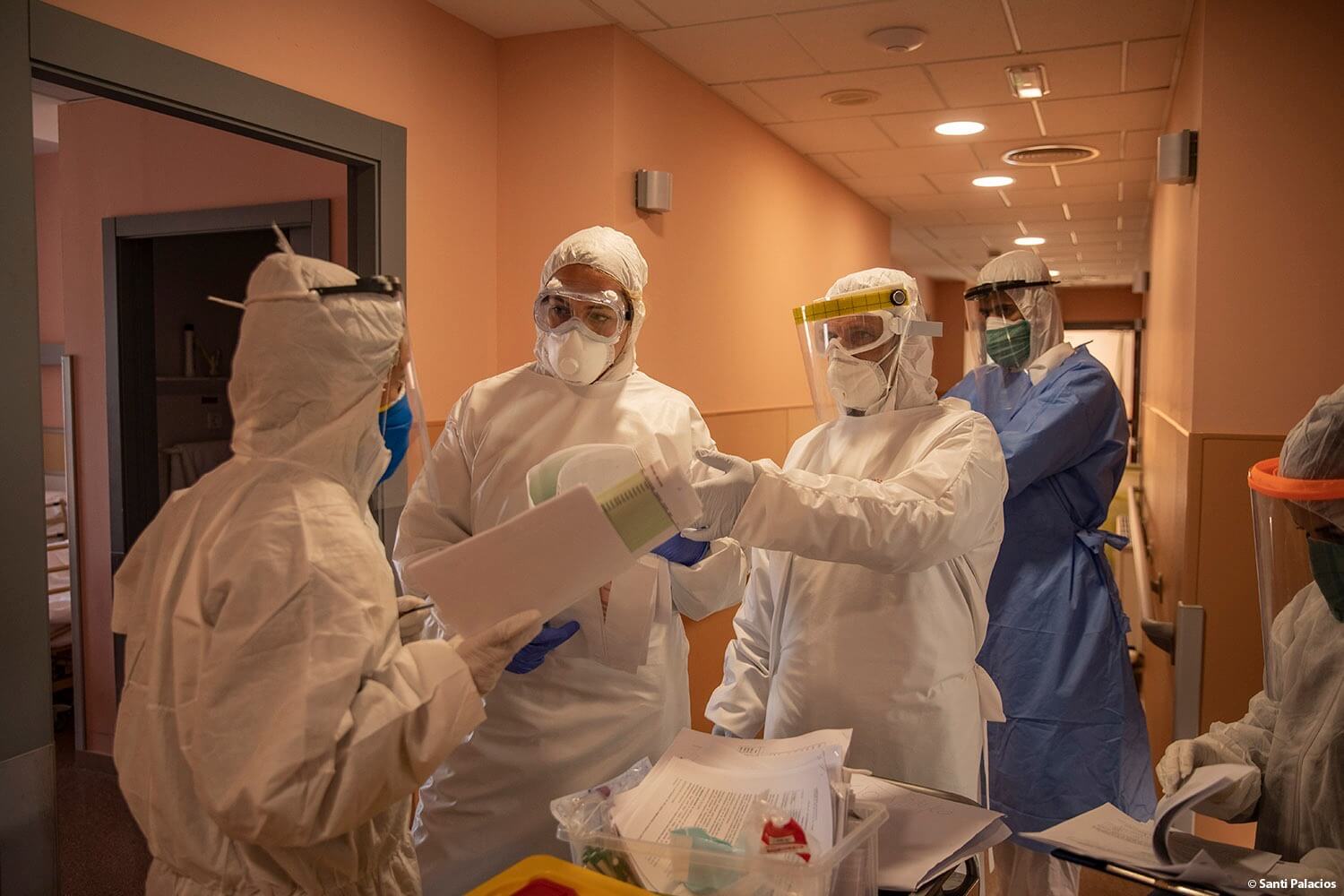 Tests and sample collection in Catalonia
One of the most immediate actions and the key to stop infection is the early detection of the virus in nursing homes, so that necessary measures are taken in order to prevent its transmission chain. Consequently, Open Arms joins healthcare teams and is at the disposal of the Catalan Health Department with 30 cars and more than 70 trained volunteers. Together with primary care health teams that are monitoring nursing homes, they make tests and collect samples of people who live in the surroundings of nursing homes.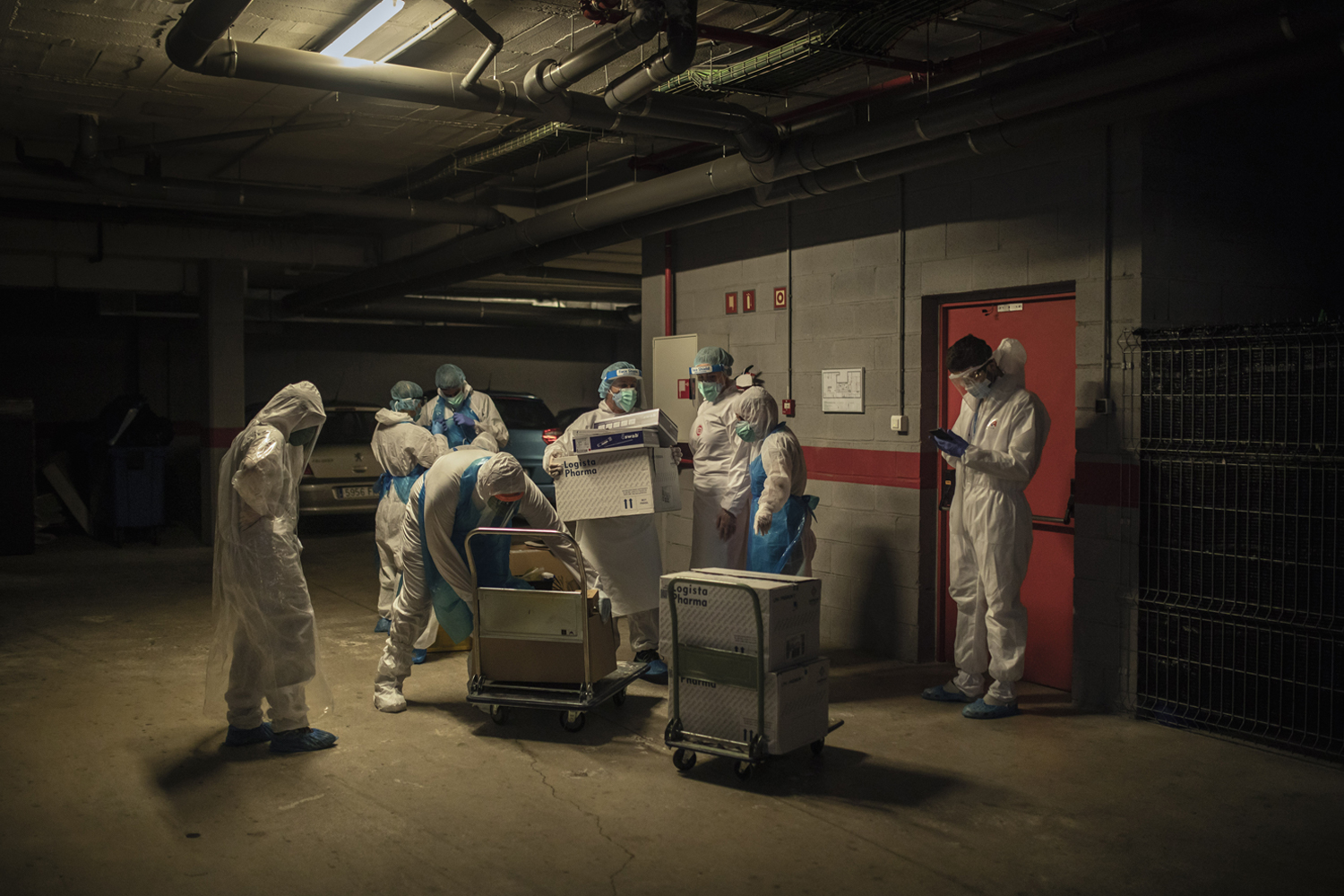 Assistance and accompaniment to seasonal workers
Just a few weeks after returning to a new normality, we face an emergency situation due to the numerous COVID-19 outbreaks in areas where the reality of its impact is more fierce on vulnerable people, such as in the Segrià area (Lleida). As a result, Open Arms closes a collaboration agreement with the municipalities of the area and with the Consell Comarcal del Segrià to assist workers in the collection of fruit in a situation of vulnerability diagnosed positive COVID-19, asymptomatic or mild cases.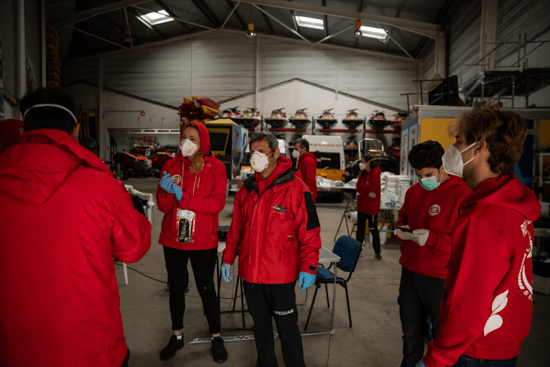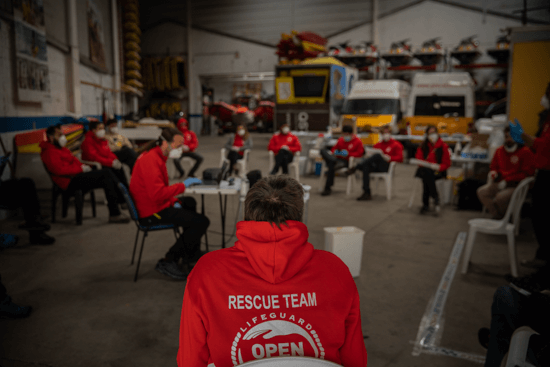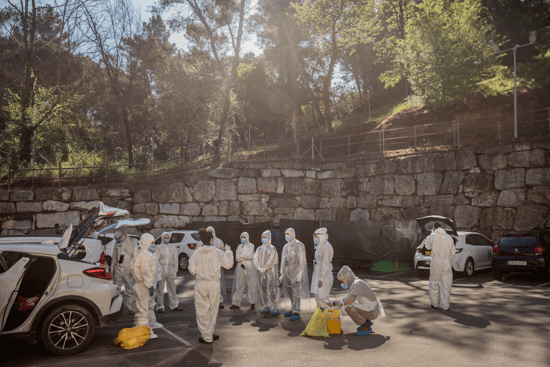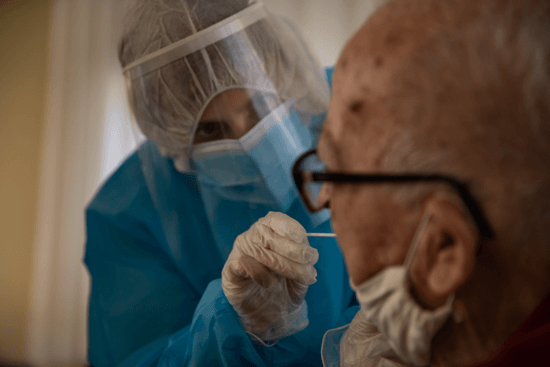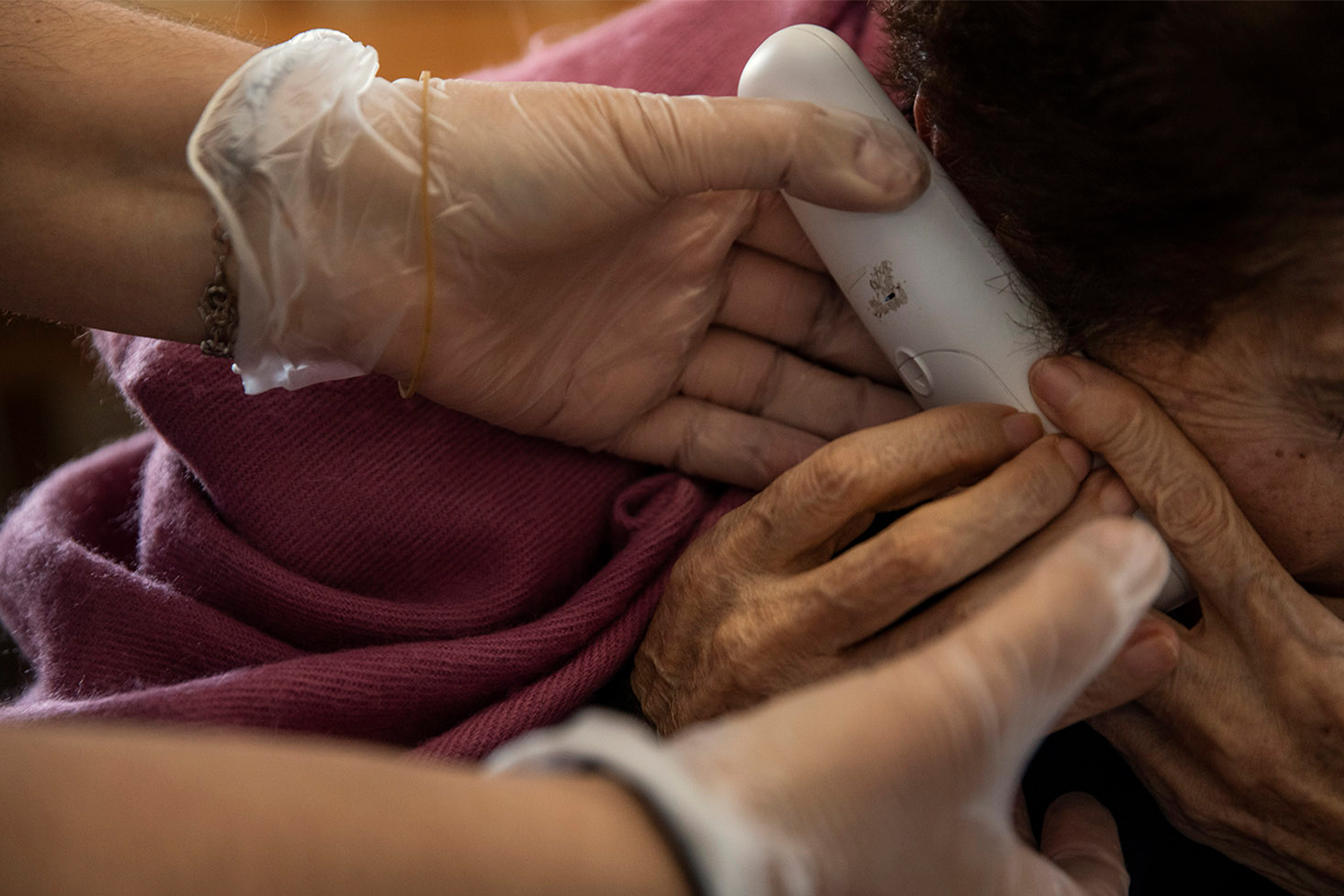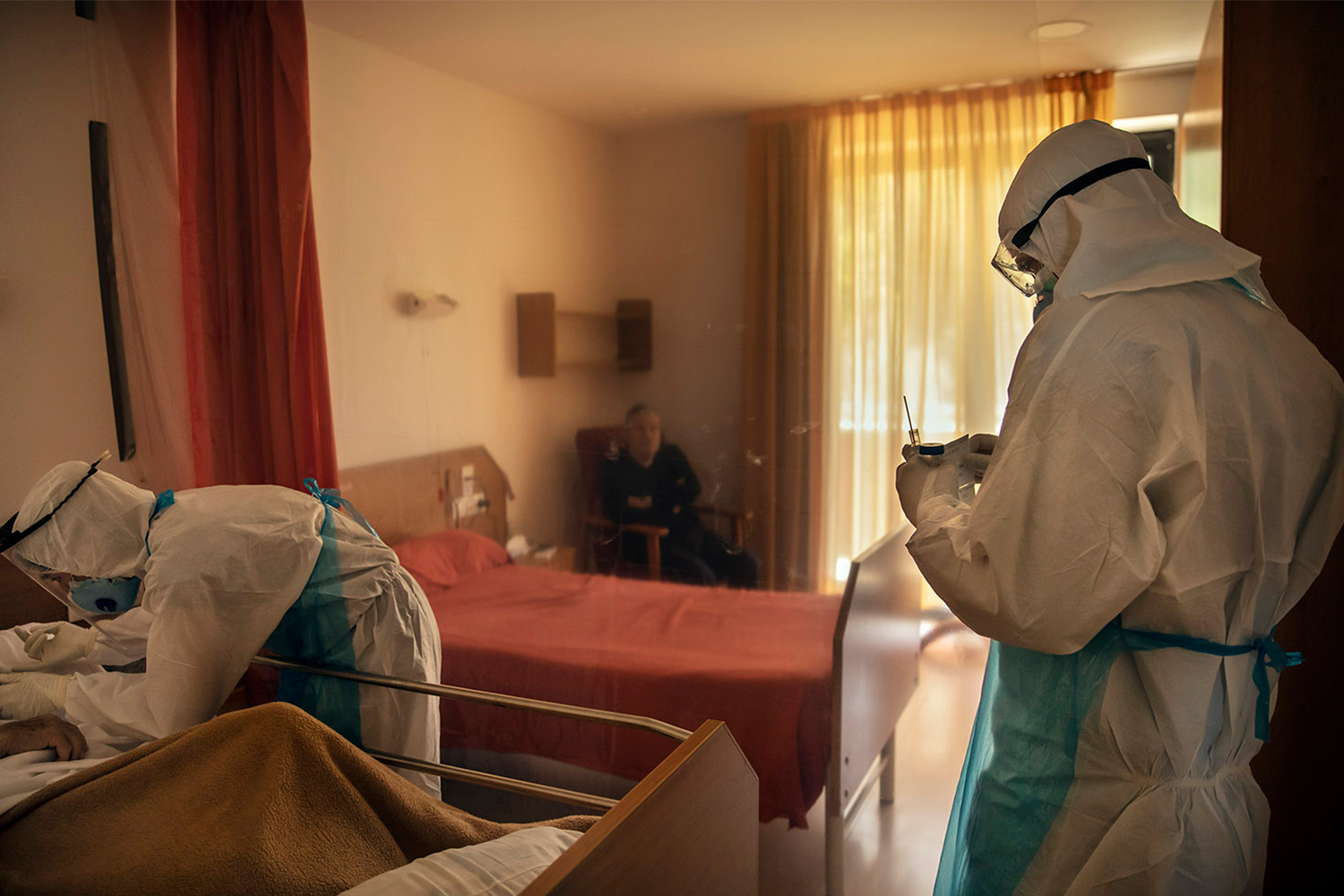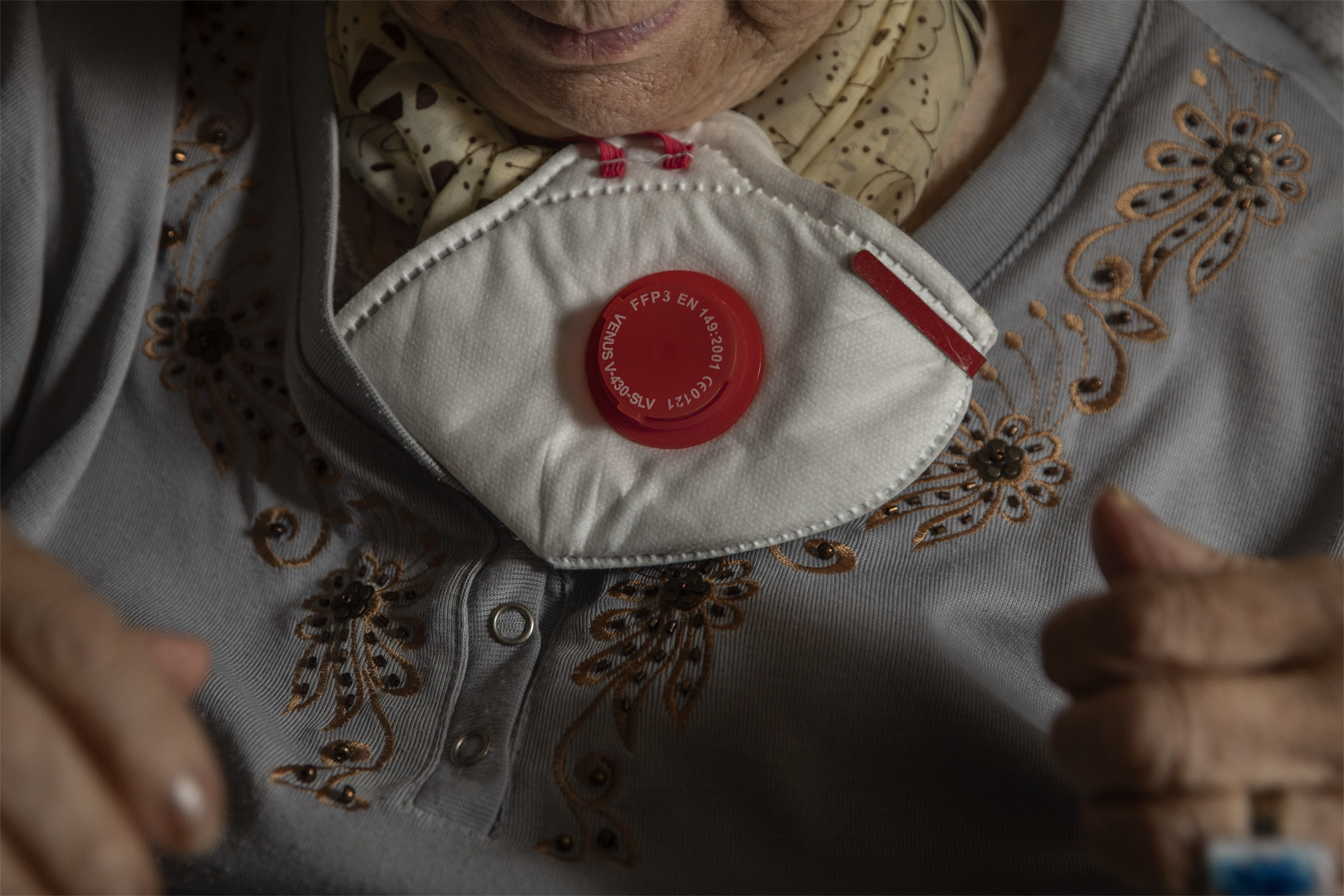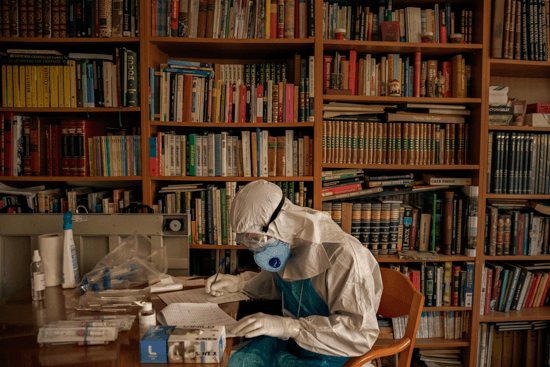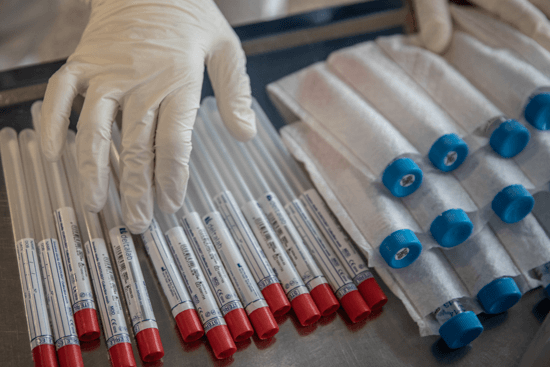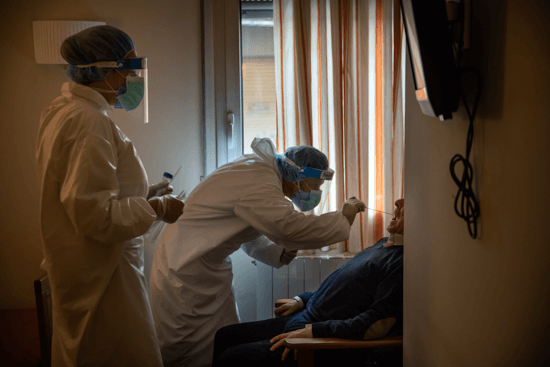 Photographs © Santi Palacios