Whether adrift in the Mediterranean or under the rubble of an earthquake, the victims are always the most vulnerable. And we activate our resources immediately, because protecting their lives is our commitment.
In a region ravaged by 12 years of conflict, the devastating earthquake that struck Turkey and Syria has claimed more than 50,000 lives (and counting) and left tens of thousands injured and homeless. It was one of the most powerful earthquakes to hit the region in the last 100 years, with strong aftershocks in the days that followed and freezing temperatures that made it difficult to pull survivors from under the rubble.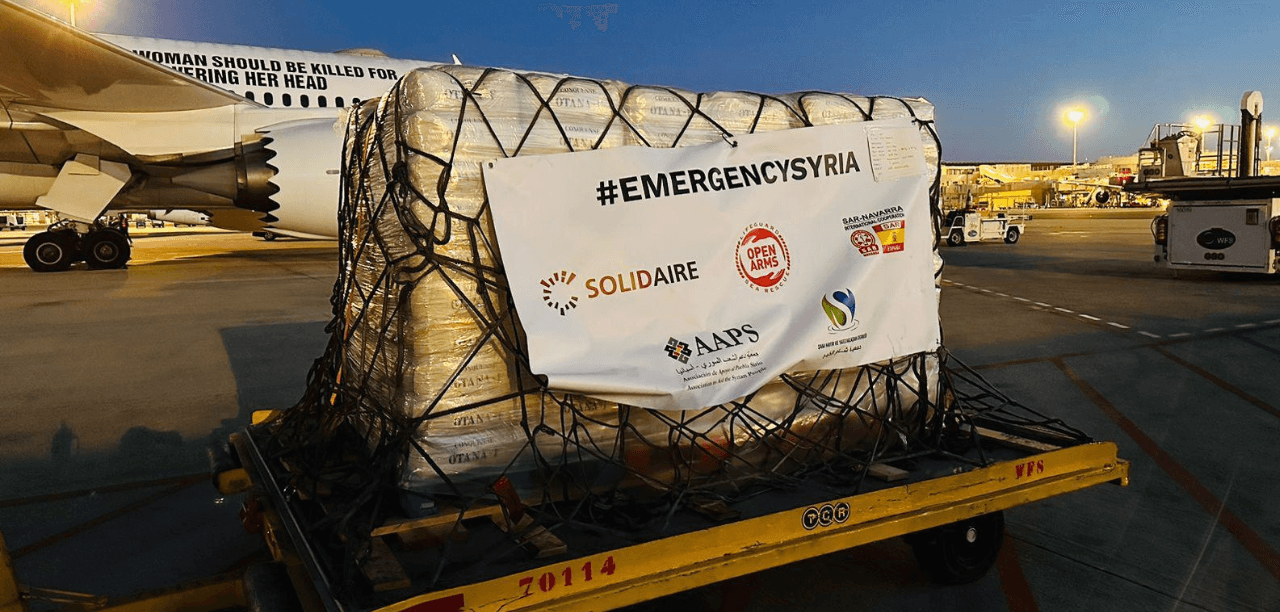 A team of specialists
In order to provide an immediate response to this emergency, we created a team to assess and analyze the disaster, together with SAR - SAR NAVARRA's specialists in disasters and international emergencies - to carry out a mission on the ground.
Medical and health assistance is essential to care for the thousands of people injured by the earthquake. The medical management of three hospitals in Western Syria (Aqrabat Hospital, Atmeh Charity Hospital and Al Shifaa Hospital), which are currently working under very difficult conditions, a situation aggravated by 12 years of conflict, have listed their most urgent medical needs.
For this reason, we have launched an active fundraising campaign and alliances with hospital networks in the national territory to collect funds that will be used entirely for these health centers, including medical equipment and supplies and orthopedic materials.
Thanks to the partnership with Solidaire, in collaboration with the Association of Support to the Syrian People, a first flight with 23 tonnes of humanitarian aid, electro-medical equipment and medical supplies landed in Adana, Turkey, to be later transferred by Sham Al Jair, our counterpart in Syria, to the affected hospitals targeted by this mission, in the northwest of the country.
Whether adrift in the Mediterranean or under
the rubble of an earthquake, the victims
are always the most vulnerable.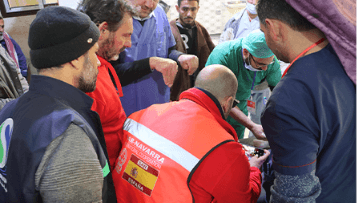 Helping now and tomorrow
Our activities are aimed at the second phase of the emergency, focusing on medical and health care for the wounded and vulnerable people, with freezing temperatures and still insufficient humanitarian assistance in some areas affected by the earthquake and difficult to access due to the ongoing conflict.
As always, the mission will be possible thanks to collaboration with other civil society organizations.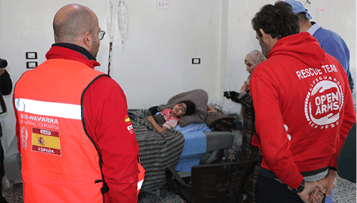 Committed to being where we are needed
We reiterate that our primary mission is to protect the lives of vulnerable people at sea and on land. That is why we have activated our resources to respond immediately to this humanitarian disaster. We are doing this with you and thanks to people like you, because we are human and it is part of our nature.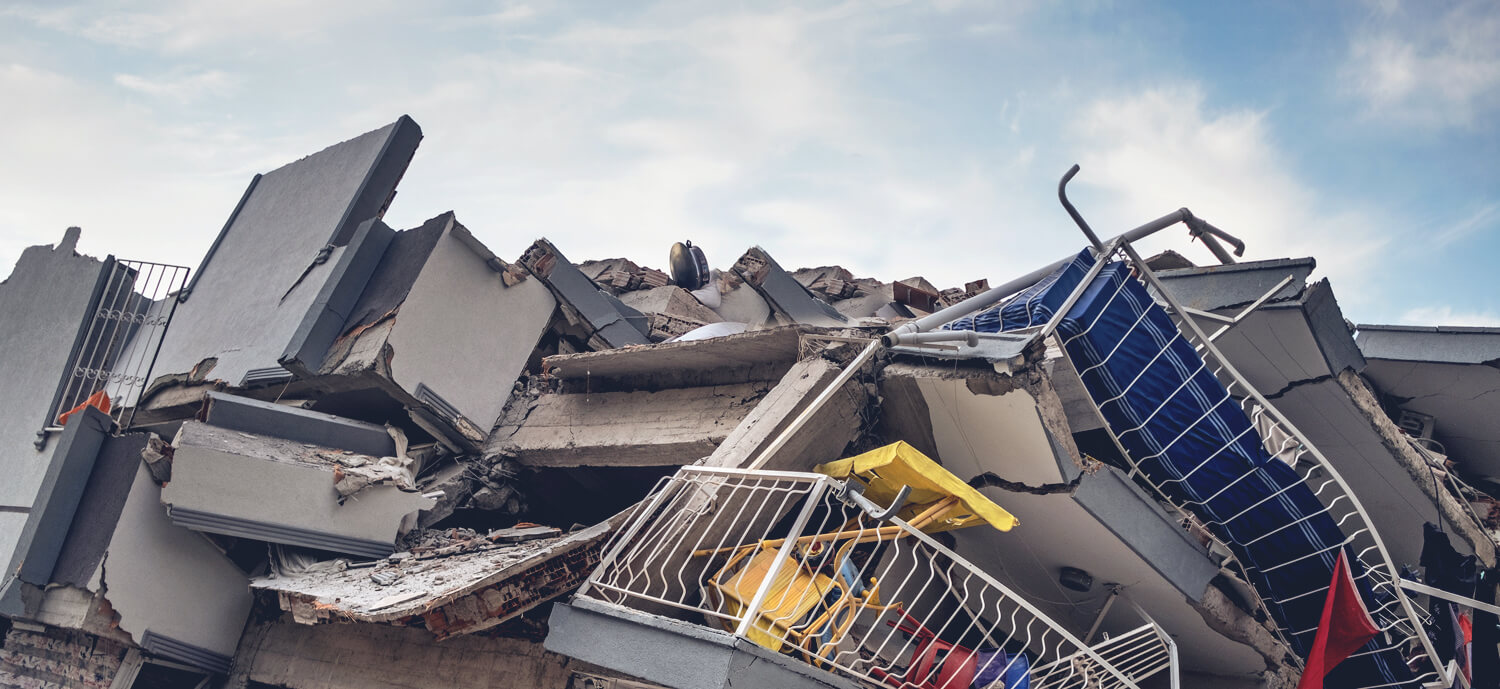 They need you
Help us save lives in the area hardest hit by the Syrian earthquake. Your support is critical.