War in Ukraine
The devastating invasion of Ukraine by the Russian army has forced more than 4.5 million people to flee the country in search of refuge, making it the largest forced exodus of people and humanitarian emergency in Europe since World War II.
With the aim of providing an immediate response to the emergency, due to the indiscriminate use of violence against the Ukrainian civilian population, Open Arms has established an operational base with a displaced team in Warsaw (Poland) and has launched, in record time, different actions to protect the most vulnerable people, in collaboration with other civil society entities.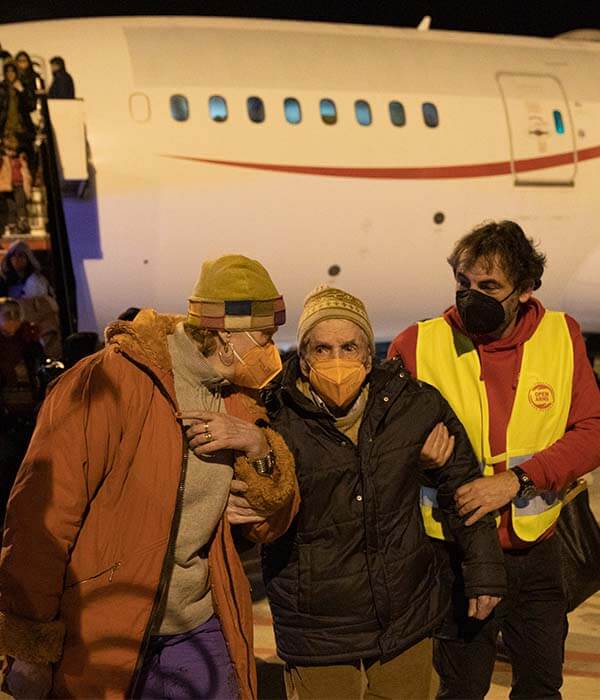 New air humanitarian corridor
Protecting the lives of the most vulnerable will always be the mission of Open Arms. At a time when the Ukrainian population has become the indiscriminate target of ferocious armed attacks and suffers the consequences with thousands of casualties, Open Arms' position is stronger than ever.
Since March 12, 2022, we have coordinated an air evacuation operation with 5 humanitarian flights so far from Warsaw (Poland) to Barcelona, ​​Madrid and Rome, in which we have been able to put more than 1,150 refugees to safety in shelters, mostly elderly people and mothers with young children. This operation is still active.
All this thanks to the strategic alliance between Open Arms and Solidaire, an organization led by Enrique Piñeyro, which provided a Boeing 787-8 Dreamliner aircraft to carry out humanitarian flights, in collaboration with the Fundación DKV Integralia, Fundación Pro style, Ergo Hestia y Audax Renovables and different host entities such as Ajuntament de Guissona, Convent de Santa Clara or Mensajeros de la Paz among others. We put our forces, emergency experience and resources to help the victims of the conflict in Ukraine.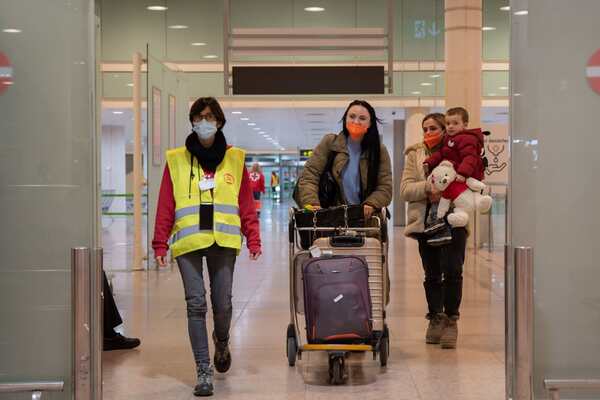 Land logistics coordination
In addition to these flights, Open Arms is in charge of emergency logistics coordination in the Barcelona metropolitan area for the land shipment of medical supplies, basic necessities and food for the Ukrainian civilian population, under the coordination of the General Consulate of Ukraine in Barcelona.
In recent weeks, 20 trucks with more than 300 tons of essential humanitarian aid such as medicine, food, hygiene items and clothing have already arrived in Ukrainian territory to help alleviate the situation of the civilian population trapped in the country. And the shipments are still going on.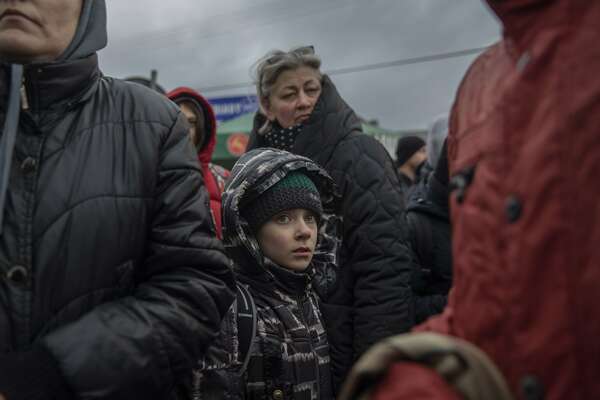 We are where we are needed
We reiterate once again that our mission is to protect life, defend the rights, dignity and security of every human being. We hope that this tragic war, which has forced millions of people to move, will be an opportunity to rethink European migration policies and to affirm, once and for all, that lives are all equal and must be equally protected.

#EmergencyUkraine

Doctors for Ukraine