New Humanitarian Corridor: #UkranianEmergency
More than 2.3 million people have fled the war in Ukraine since the Russian invasion began two weeks ago. An exodus of people that has become the largest humanitarian emergency in Europe since World War II. For this reason, civil society organizations have joined together in a chain of solidarity to organize an air humanitarian corridor.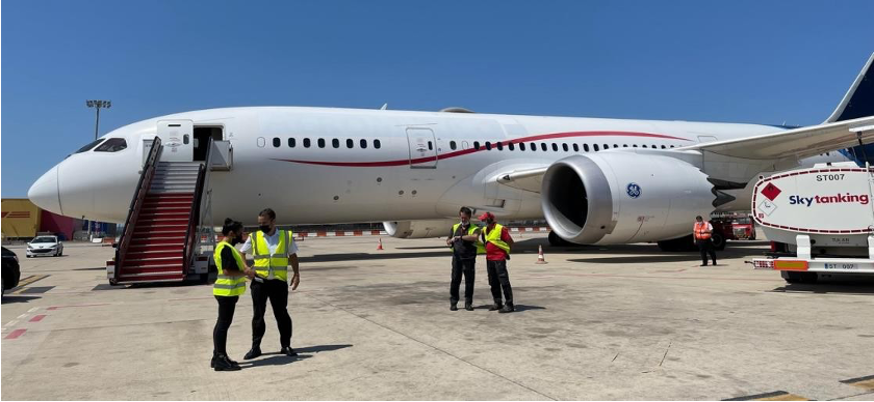 Thanks to the strategic alliance between Open Arms and Solidaire and the collaboration of different reception organizations that provide spaces and families, last Saturday the 12th the first humanitarian flight of this corridor departed from Warsaw (Poland). A Boeing 787-8 Dreamliner bound for Barcelona and Madrid with 222 vulnerable people on board, among them were elderly people, families, women and children, who were moved with their families or in their host spaces.
For a few days Open Arms has been in charge of the logistical emergency coordination in the Barcelona metropolitan area for the land shipment of emergency medical supplies, basic necessities and food. All under the coordination of the Ukrainian embassy in Spain and in collaboration with different entities. Several trucks have already reached their destination, both in places in the interior of Ukraine and in cities near the border, and trucks will continue to be sent in the coming days to alleviate as much as we can the shortcomings of the civilian population, the most affected by this conflict.
But Russia's indiscriminate attacks continue and we must keep supporting the most vulnerable in this emergency. Therefore, we ask that you help us to collaborate as much as possible in #EmergencyUcraine. We have opened a site dedicated exclusively to this mission where you can join our efforts.
https://www.openarms.es/ayudaucrania/
We count on you to protect their lives.