Open Arms Solidarity Day in Madrid to commemorate International Migrants Day
Last December 18th we disembarked in Madrid to commemorate the International Day of Migrants with a Day of Solidarity that we will not forget in the wonderful Espacio Rastro Madrid.
Hundreds of people joined us in the numerous activities for children and adults that we carried out together with well-known faces from the fields of photography, culture and communication, throughout a day of awareness-raising, reflection and commitment to the life and dignity of people in vulnerable situations.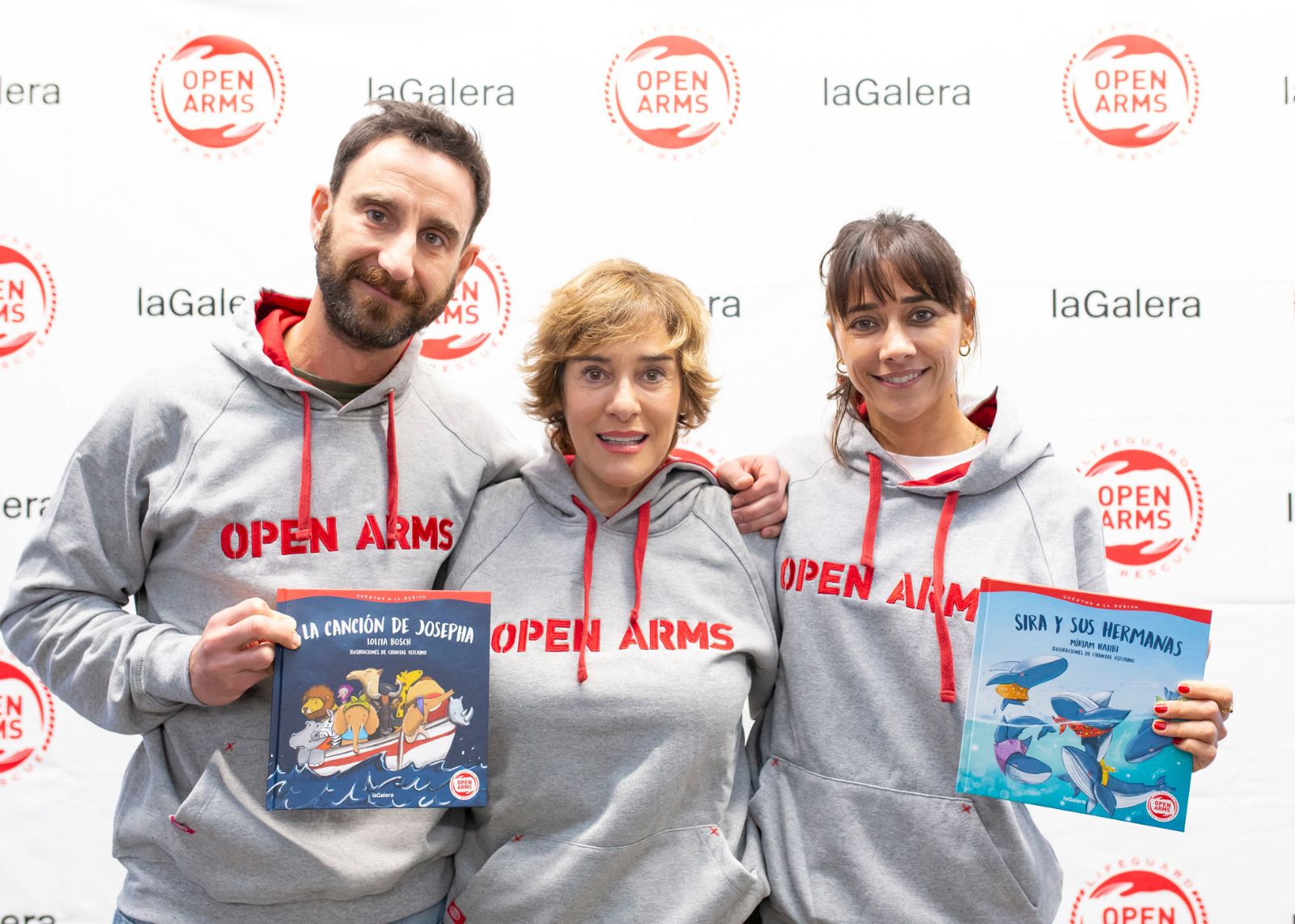 We were very lucky to have the presence and support of Dani Rovira, Mariam Hernán and Anabel Alonso, who were our special storytellers, giving their voice and interpretation to La canción de Josepha and Sira y sus hermanas, titles from our collection "Cuentos a la Deriva", which tell the stories of the people we have rescued at sea.
We were also accompanied by the journalist Ana Pastor, who presented the documentary "Origen", produced by Newtral for the "Origen" Senegal project, together with the entrepreneur and director of Dunia Kato, Soly Malamine.
We were moved again by the screening of the film "Mediterráneo", directed by Marcel Barrena, and starring Eduard Fernández, Dani Rovira, Anna Castillo and Sergi López, which tells the story of the origins of Open Arms and won 3 Goya awards, among many other distinctions. We were thrilled by the live urban art of El Rey de la Ruina and we relived the tragedy of the Mediterranean through the exhibition of images by numerous photojournalists (Santi Palacios, Emilio Morenatti, Pablo Tosco, Olmo Calvo, Bruno Thevenin, Carlos Gil Andreu, Joan Mateu Parra and many more) who have documented on board our missions in this sea that has become a cemetery.
The multitude of messages of affection dedicated to those people on the other side of the sea, who have no alternative but to risk their lives to reach safe land, reminded us once again that our work would not be possible without the fundamental support of people who firmly believe in the protection of life and dignity.
Stay human. We need each other. They need you.